Game Trailer Corona, CA
We pride ourselves with providing excellent customer service and bringing you an unforgettable gaming experience to Corona. Let us bring the party to you! Our amazing Mobile Video Game Trailer has the latest and greatest gaming equipment with everything you need for up to 20 gamers. This is the most ultimate Game Trailer that Corona, CA has to offer! Our truck's 24 foot limousine-style interior has laser lighting to bring the ultimate gaming experience. Call us today at 951-642-3443 and we'll give you all the details.
THE EXPERIENCE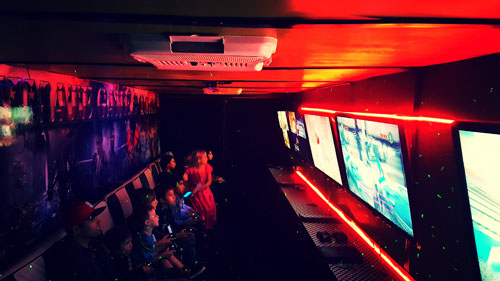 Our video game party trailer has everything you need for up to twenty people. We are self-powered by a quiet Honda on-board generator so there's no need for us to plug in. The trailer is climate-controlled to provide comfortable gaming even on the hottest or coldest days.
More Info

We have the latest and greatest games on the market for Xbox One, Playstation 4, and Wii U. We have something for everyone from Halo to Super Smash Bros.
View All Games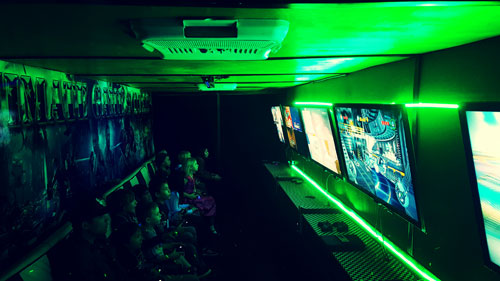 We offer competitive weekend and weekday pricing. Packages include two hours of gaming, glow sticks, a game coach, and an Ultimate Game Squad t-shirt.
View Pricing Details